This is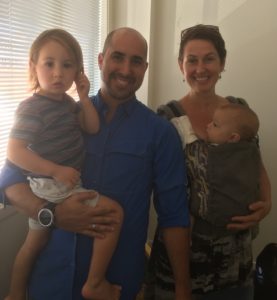 Eduardo, Rose and their two sons.
They met while working in Dubai – the girl from New Zealand and the guy from Venezuela.
Since then they have travelled and work overseas, got married, and had a couple of sons. As we all know, there is no better place to raise a family but in Aotearoa, specifically in Hawke's Bay.
They called dm consult to ascertain what options they had when it came to purchasing their first house in the Bay. The options were covered and considered before making a decision for how the application would be approached. Options were sorted which paid dividends in regard to the best option that met their structure and pricing requirements. To use an analogy, in engineering strong structure is important as is the right health care to manage wellbeing at an affordable cost.
Congratulations (Felicitaciones!) and thanks for the opportunity to assist you both and your boys!